We have SIX new additions since our last team announcements — and you can meet them all here. Join us in welcoming Veronica, Peter, Mary, Kris, Brandon, and Erin to the MAPADOC family.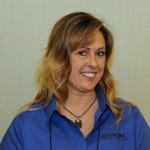 VERONICA GANN, EDI CONSULTANT
Veronica has been active in EDI and ERP for 21 years. Her most recent position was with Toysmith, Inc. where she gained five years' experience in Sage 500 ERP and MAPADOC . Veronica lives in the Pacific Northwest town of Graham, Washington. She has two children, two St. Bernards, and two cats. She enjoys gardening and home improvement.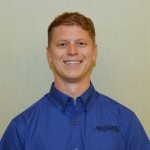 PETER KOSTKA, SALES ENGINEER
Peter supports the MAPADOC sales team by providing product demos and completing solution designs for clients looking for an EDI provider for their Sage environment. In his free time, Peter enjoys spending time on the water during the heat of summer, skiing in the winter, attending sporting events, and traveling throughout the year.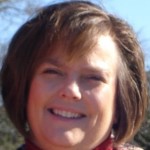 MARY DODD, EDI CONSULTANT
Mary is focused on MAPADOC implementations, consulting, and support for Sage X3. With an 18-year career in the IT field, Mary has worked as an EDI analyst, EDI coordinator, programmer/analyst, and email administrator on a wide range of computer systems. Outside of work, Mary's passions are traveling and speaking French. She lives in York, Pennsylvania with her husband and daughter.
KRIS BARLOW, EDI CONSULTANT
Kris came to MAPADOC with eight years of Sage 100 experience and over three years as an end user of MAPADOC. Kris assists our Sage 100 clients with new implementations, adding trading partners and documents, server upgrades, support, troubleshooting, and helping clients migrate from Qualedi to new translator solutions, like TrustedLink for Windows. Kris lives in Northern Utah with his wife and four young children.
BRANDON MYERS, DEVELOPER
Brandon joins the SWK team as a Developer who will focus on MAPADOC for Sage X3 development. Brandon will work remotely from his home in Pittsburgh, Pennsylvania. Brandon joins SWK after working at Sage for the past six years on their professional services team for Sage X3.
ERIN GRAY, PROJECT MANAGER
Erin joins the SWK team as a Project Manager who will focus on managing MAPADOC for Sage 100/ 500 ERP/X3 deployment projects. Erin will work remotely from her home in Carmichael, California. Erin joins SWK after two years working in the real-estate industry, and prior to that in various project- and team-management roles for multiple aspects of the software-publishing business.