The 812 Debit/Credit Adjustment is an inbound EDI document sent by a customer to inform suppliers of adjustments and/or billbacks.
When using the MAPADOC integration for the 812, the debit/credit adjustment information is imported into a staging table, which is then used by Crystal Reports. When the information is imported, customer store and item numbers can be converted to the user's MAS ship-to codes and items numbers using cross referencing.
The standard report supplied with MAPADOC will list the following information. However, the report can be customized using Crystal Reports to include additional information sent on the 812 document and/or totals information.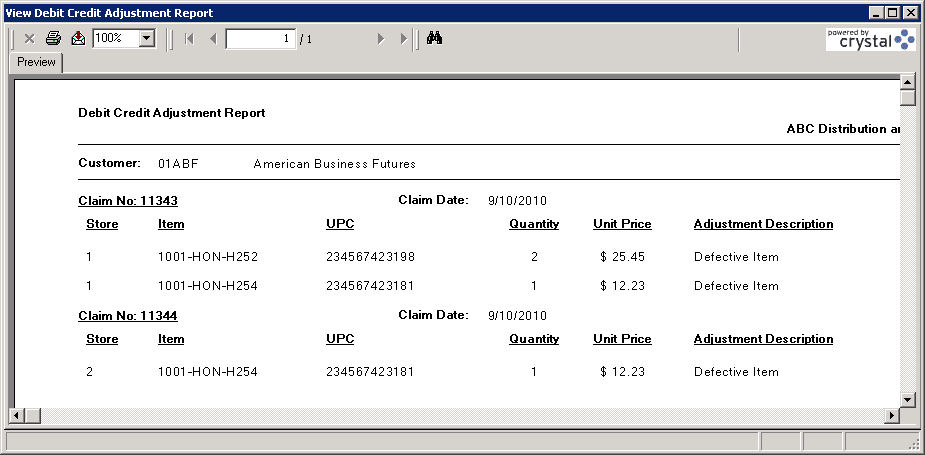 For more information on how the 812 MAPADOC integration works, or to get pricing, please email Gary Berman or call him at 973.758.6104.