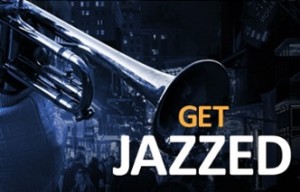 To say thanks to all of you, we're hosting our own event at Sage Summit – and we want to invite you.
However, to plan right, we need to know how many people we can expect. Details about the event will follow.
THAT'S WHY WE WANT TO KNOW: WILL YOU BE AT SAGE SUMMIT THIS YEAR?
If you're planning on attending Sage Summit 2015, please fill out this super-quick form.
We promise, it'll be super-easy and super-fast to fill out. We really appreciate your help, and we look forward to seeing you this year in New Orleans!
SAGE SUMMIT 2015 IS JULY 27-30 IN NEW ORLEANS, LA
COME AND SAY HI TO US AT BOOTH #335.
This year's booth offers you all the expertise and helpful, friendly service you know us for. When you stop by, we'll be happy to answer all of your EDI and integration questions honestly and fully. After all, that's how we do business.
Don't forget to let us know if you're planning to attend!